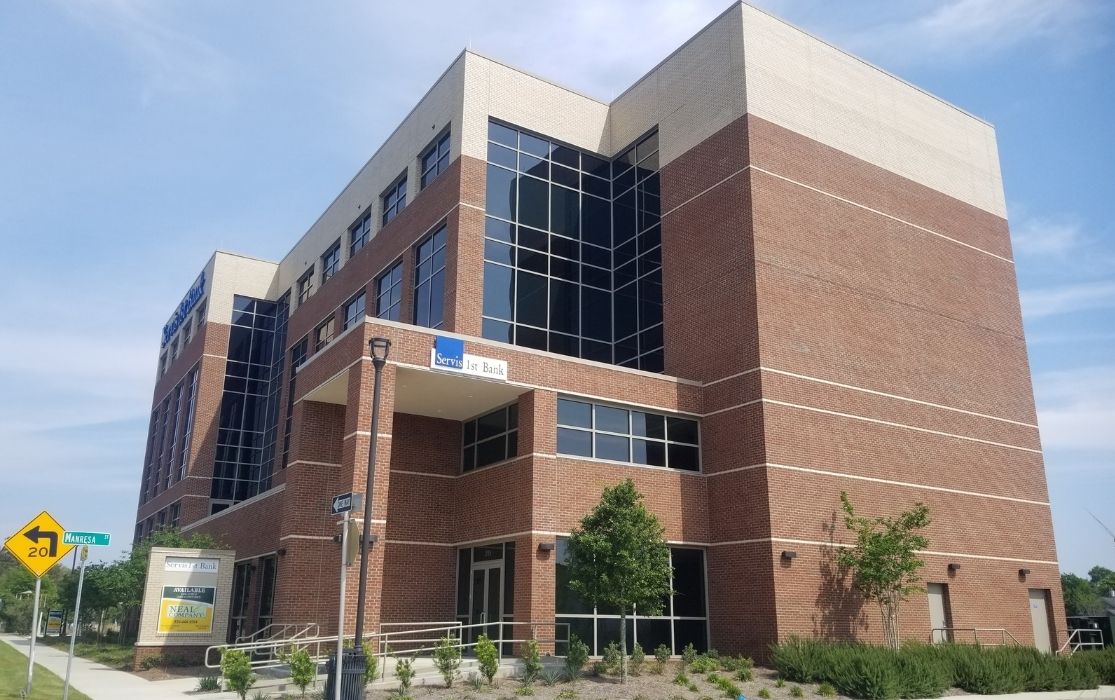 This building located at 219 E. Garden street is a five-story, class A brick office building in the Seville Historic District in downtown Pensacola, Florida. It consists of 45,000 square feet of office space with a 180 space surface parking lot and was built in 2018. The building is an impressive sight greeting visitors as the "gateway" multi-story building upon arriving on Garden Street from the I-110 downtown exit.
ServisFirst Bank was the lead tenant and occupies the entire first floor with accompanying drive-thru facilities. ServisFirst relocated during the summer 2018 from their previous location at 316 Baylen Street. The remainder of the building (approximately 35,500 square feet) was vacant between 2018 & mid-2020, with only 1755 square foot suite leased.
Neal & Company was hired as leasing agents and property managers by ownership in May of 2020. Neal & Company analyzed the property economics and presented a plan identifying the lease metrics that were needed to support the building value at full lease-up. Over the 2nd half of 2020, during the height of Covid, the company was able to secure over 16,000 square feet of new long-term leases that met the owner's valuation criteria. Additionally, they are negotiating over 13,000 square feet of leases and rights of first refusal in the property.
Contact us to learn more about this property or to discuss how the Neal & Company team can help solve your commercial real estate problem.